HOTEL ITEMS
Hotel Items is a website of A&S Suppliers – a wholesale distributor of specialized personal amenities for motels, hotels, and even hospitals,… famous in the US. Founded in 1986, A&S Suppliers started by loading all the goods on a truck and delivering them to every motel and hotel in need. They provide customers with the highest quality products, at the lowest prices, and with unmatched service. Along with developing the technology course, the Hotel Items website was born. Marks the entry of this family company into a new era.
Coming to Bavaan, the company had a Magento website with a beautiful design with a large volume of products on it. The problem they are facing is the management, increasing the delivery speed as well as the customer experience.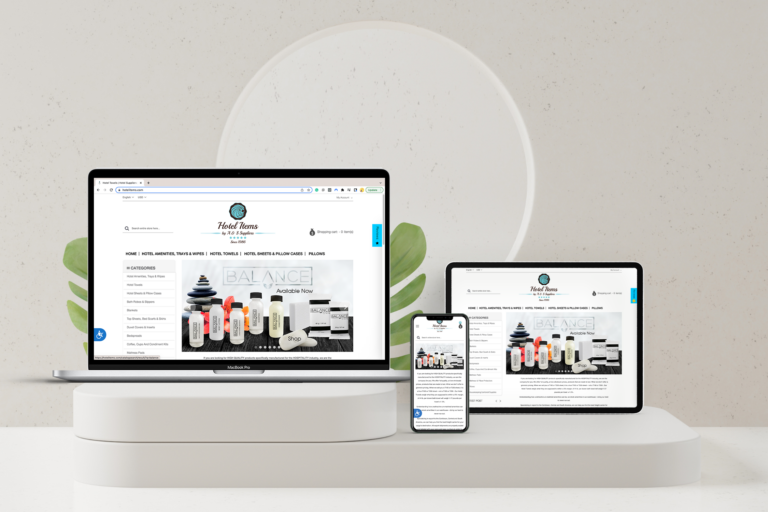 Manage multiple orders, shipping, and payments

Set up multitasking report templates, and visual charts for tracking.

Management reports support multiple currencies

Advanced search options

Flexible management of products by favorite list

Product comparison feature

Optimize the interface on mobile devices


Before starting this project, we carried out the following audits: Magento 2 Code, tracking Google Analytics, Google Tag Manager, and Mobile UX audit.

For the most essential purpose of making management easier, we have added the Magento 2 Advanced Reports module. This module allows visualization of sales metrics with pre-built multi-tasking report templates.

Visual charts are also built to facilitate store performance tracking. The chart can display real-time results, or aggregate weekly and monthly data for comparative analysis and trends.

We implement an advanced filtering option that allows customers to browse through the products easily.

Create a Wishlist module that allows customers to easily add their favorite products to a wishlist based on their purposes.

Add a product comparison module, making it easy for customers to make a choice with similar products.

We carry out a mobile-first UX audit to ensure store consistency across the mobile interface and are ready to execute wide-ranging changes across the site.
HAVE YOUR OWN PROJECT IN MIND?
Drop us a message and we can start your discovery discussion shortly