Nowadays, many eCommerce businesses are becoming more massive and popular, so don't avoid eCommerce risks appearing regularly. Never ignore them because can be highly sophisticated and difficult if you don't tackle them immediately, even more seriously.
Find out and pay attention to them before too late. Here is a list of eCommerce risks and solutions for those threats. Let's discover with us.
A list of eCommerce risks that you need to know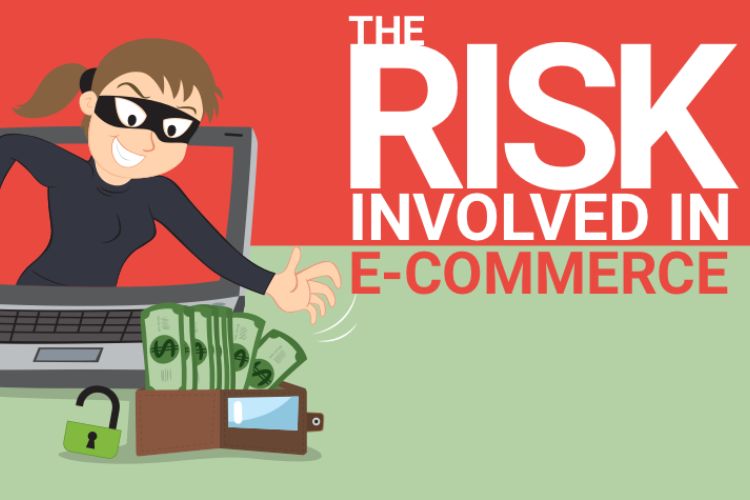 1. Risks to Data Privacy and Online Security
Hackers are becoming more sophisticated by the day. Malicious actors can enter your systems more easily from the inside, obtaining employee credentials through phishing or deploying malware and ransomware through fraudulent links in emails. A data breach costs an average of $4.24 million, but reputational damage could cost you even more.
Solution
Preventing a data breach is the best way to avoid one. Establish and enforce strict data privacy and online security policies, and train and incentivize your employees to become data security champions. To add an extra layer of accountability, use protocols such as two-factor authentication (2FA).
Ascertain that all third-party SaaS is in accordance with international data privacy and security laws.
2. Unauthorized Access is the second risk.
Not everyone requires access to all company files. Unauthorized access is responsible for a significant portion of data loss. Sometimes it's innocent, other times it's not. There is, fortunately, a lot you can do to prevent unauthorized access, and these strategies should be part of your overall data security posture.
Solution
Here are some steps you can take to prevent unauthorized access:
Restriction of access Employees should only have access to the files they require. Your content creators, for example, do not require access to your back-end code.
Use two-factor authentication (2FA). 2FA adds an extra layer of accountability by preventing users from using login credentials that do not belong to them.
Make use of a single-sign-on solution. You can restrict and monitor access to company files with a single sign-on.
Set up role-based access. Most file systems have the ability to restrict access based on role or credentials. Look for a unique solution with these features, such as 1Password.
Regularly change your passwords. To prevent unauthorized access, enforce password changes across your network.
When employees leave or are let go, revoke their credentials. Maintain strict control over credentials and immediately revoke them when an employee leaves.
3. Risk: Vulnerability Exploitation
Malicious actors are constantly on the lookout for vulnerabilities in your network. Unpatched software, legacy systems, and insufficient endpoint protection leave you vulnerable to attack.
Solution
Maintain software, SaaS, and plugin updates. Eliminate and uninstall incompatible plugins and themes as soon as possible. Turn on firewalls and virus protection, but don't rely entirely on your device's settings. Investigate more comprehensive solutions based on your data protection requirements.
To understand their vulnerabilities, larger organizations may want to consider periodic security reviews or penetration testing.
4. Danger: Human Error
At some point, we've all removed a file or "lost" a folder. Human error remains the most common cause of data loss, and most of the time it is an unintentional error.
Solution
Install a backup and recovery solution such as Rewind. Rewind online backups enable you to quickly restore and recover after an error, reducing downtime and allowing you to get back to work faster.
5. Danger: Platform Downtime
Even the most reputable platforms, such as Shopify, BigCommerce, and QuickBooks Online, require scheduled downtime to update servers, security, and code. Long or frequent downtime, on the other hand, will have an impact on your productivity and reputation.
Solution
Do your research and make an informed decision. Examine what other people are saying about the company, both in reviews and on user forums. Examine comparison websites to learn about the advantages and disadvantages of each platform. Select a company that has a good reputation and a high uptime.
This includes any third-party apps or SaaS you choose. Dependencies between apps may cause your website to lose functionality if one of them fails.
6. Danger: Invalid CSV Files
CSV files are a fantastic way to quickly upload large amounts of data, but they don't always work. The issue is that you frequently won't know where the error is. If you're on a tight deadline, this can be a major issue, affecting sales and causing a lot of stress.
Solution
Installing a backup and recovery solution will not fix your corrupted CSV files, but it will assist you in returning to a pre-error state until you identify the problem.
7. Danger: Noncompliance
The regulatory framework for data privacy and protection is strict, with severe financial penalties for noncompliance. As outlined in HIPAA, the GDPR, PCI, and other regional and international data privacy legislation, the risks are numerous.
Basically, these policies state that if you conduct business online, you must follow their guidelines. Data protection is serious business, and if you continue to conduct business without regard, you endanger your company's survival.
If you sell internationally, ensure that your company adheres to the Organization for Economic Cooperation and Development's eCommerce policies.
Solution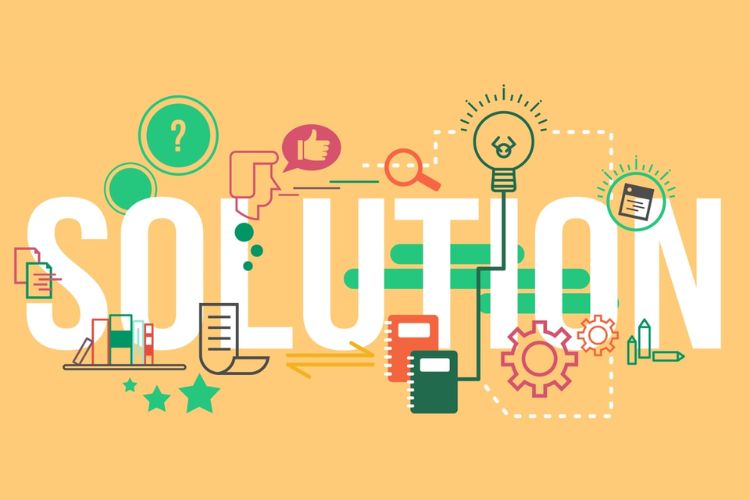 Make sure you understand your responsibilities under all applicable data privacy laws. Do not assume that you are exempt from the GDPR. Update your websites and online properties to use the most recent versions.
Completely vet and qualify all vendors, as who controls data and where it is stored may become an issue if there is a breach or complaint. Ascertain that all third-party SaaS is in accordance with international data privacy and security laws.
8. Danger: Incompatibility with Software or Plugins
We all rely on third-party SaaS to simplify our lives, but not all apps are created equal. You may read about a solution and become excited about the possibilities, but if it is incompatible with your platform, theme, or other apps on your system, you may be in for an unpleasant surprise when nothing works or appears as it should.
Additionally, new app companies fail at an alarming rate. Your eCommerce store may still be vulnerable if there is no support or updates for the app.
Solution
Use good reputation vendor software plugins and add-ons. Before you implement, do your homework. Update and audit on a regular basis to ensure there are no problems.
9. Risk: Poor customer service
Nowadays, the customer experience (CX) is everything. If your site takes too long to load, visitors can't find what they're looking for, it's difficult to navigate or understand, or your content (images, descriptions, blogs, etc.) is poor quality, most will click away—and they won't return.
Solution
Put time and effort into improving the look of your website and store.
Make sure your eCommerce store is responsive, which means it looks and performs the same on any device.
Place your most popular products at the top of the page and create landing pages for all of your ads.
Essentially, the goal is to make doing business with you as simple as possible for your customers. Good customer experience leads to loyalty, which leads to increased sales. And the bottom line is always the same.
10. Risk: Premises Loss Due to Disaster
Disasters happen, and they take many forms. The list goes on: fire, flooding, building collapse, electrical grid failure, power surges, internet failure, and so on. Having the proper safeguards in place will assist you in getting back up and running so that your eCommerce business can continue.
Solution
Create and implement a disaster recovery plan (DRP) that addresses all potential scenarios.
Every business is unique, so it's critical to examine your business model and determine what makes sense for you. DRP templates are available on the internet to help you get started, but they are only a starting point. An effective DRP is a living document that you will update as needed throughout the lifecycle of your business.
Cloud backup and recovery software is an important component of any comprehensive DRP. With your eCommerce store and all of its data stored in the cloud, you can rest assured that no vital data will be lost, no matter what happens.
Advice about risk in eCommerce business

Many solutions mend for these threats; however, the best way to deal with this is to hire specialists in eCommerce development companies. They will have plenty of the best, most absolute ways to repair, restore and improve your website.
Some eCommerce development companies are Bavaan, Landofcoder, Magestore, Intelicle,…they can deal with from total to detailed risks and support your business anytime. In addition, threats will be tackled quickly and absolutely. Besides, you can apply those solutions to handle yourself without wasting much money but will be complicated a little.