Look at the way you used to purchase items 10 years ago.
Where did you buy your clothes? What method did you use to get your groceries?
Nowadays, innovative eCommerce enterprises have redefined what is possible and revolutionized the way we shop.
According to experts, retail eCommerce will exceed $4.13 trillion this year, with mobile commerce accounting for 72.9 percent of the market. There is no better moment than now to start an eCommerce business, given the current trend of people buying online and on mobile devices.
It will be easy to decide how you will run your online store and how you will monetize your business when you know what business models can be accessible. Let's consider the types of eCommerce business models in more detail.
1. What is eCommerce?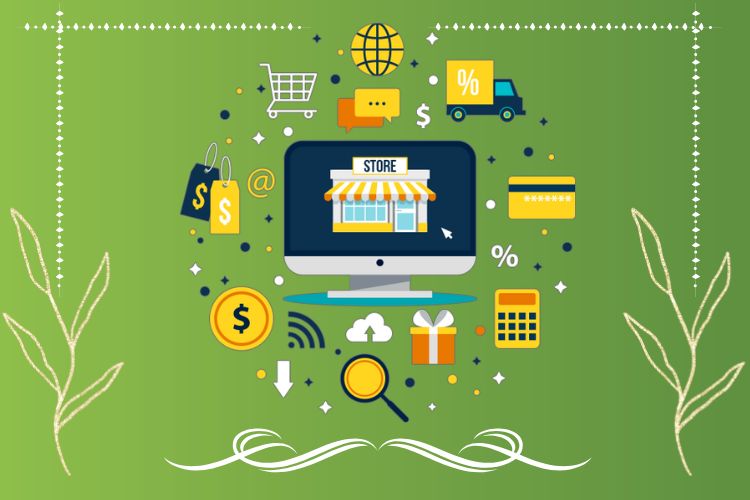 According to the World Trade Organization, eCommerce, short for Electronic Commerce, is defined as the production, distribution, marketing, sale, or delivery of products and services via electronic means.
Ecommerce is the activity of purchasing and selling items electronically through online services or the Internet. Mobile commerce, electronic funds transfer, supply chain management, Internet marketing, online transaction processing, electronic data interchange (EDI), inventory management systems, and automated data gathering systems are all examples of e-commerce technology.
E-commerce began 40 years ago and has now been growing with new technologies, innovations, and thousands of new firms entering the online market each year. Ecommerce began 40 years ago and has now been growing with new technologies, innovations, and thousands of new firms entering the online market each year. In the 1970s, electronic data interchanges and teleshopping paved the path for an eCommerce store.
The history of eCommerce is inextricably linked to that of the internet. When the internet was first made available to the general public in 1991, online purchasing became feasible. Thousands of firms have subsequently followed in the footsteps of Amazon.com, which was one of the first eCommerce sites in the United States to start selling things online. Since its establishment, eCommerce has vastly improved in terms of convenience, security, and customer experience. This article will discuss the types of eCommerce and milestones in the eCommerce industry.
2. Types of eCommerce businesses
2.1 Business-to-business (B2B)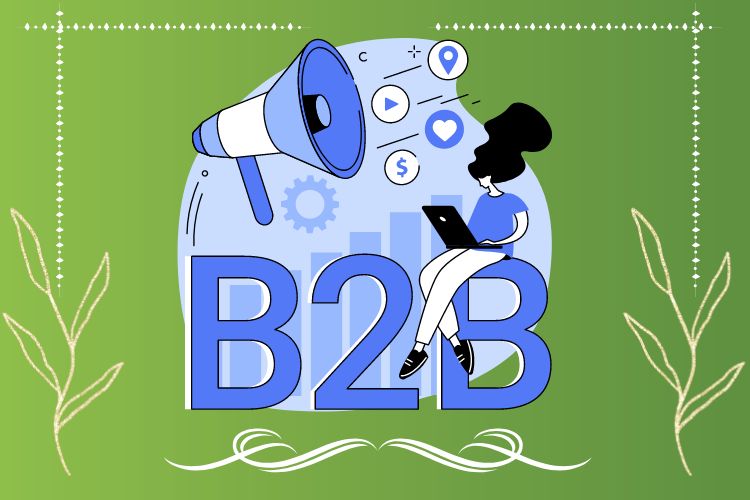 B2B is the abbreviation for Business To Business referring to a form of various business models in e-commerce which means business, business, or direct transaction between an enterprise and an enterprise. It includes e-commerce, some transactions taking place in reality.
The B2B model encourages online companies to trade items with one another. A manufacturer, for example, sells his products to a wholesaler selling them to a store. The manufacturer and wholesaler are using the B2B approach in this case.
2.2 Business-to-business (B2C)
The eCommerce model for business-to-consumer seems to be uncomplicated. It is the major type of e-commerce. The development of the Internet spawned a brand-new B2C business channel known as B to C eCommerce.
When firms sell their product directly to customers online or via a mobile device, which means B2C eCommerce. Amazon, eBay, and Alibaba are among the top B2C eCommerce companies.
It's also important to realize that B2C businesses don't have to be purely online like Amazon and eBay. B2C businesses can also open a physical store and, if it makes sense, can create an e-commerce site. Large fashion businesses such as Nordstrom, J. Crew, H&M, and others are typical examples.
Besides, B2C doesn't just refer to items; it also consists of services. B2C innovators have taken advantage of technologies such as mobile apps, native advertising, and remarketing to promote directly to their customers. This makes life easier for them.
Consumers may quickly connect with local lawn mowing businesses, garden, and patio specialists, or snow removal pros using an app like Lawn Guru.
Housecall Pro's plumbing software app also allows home service businesses to track personnel routes, text consumers, and credit card payments on the move, which benefits both the consumer and the business.
2.3 Consumer-to-consumer (C2C)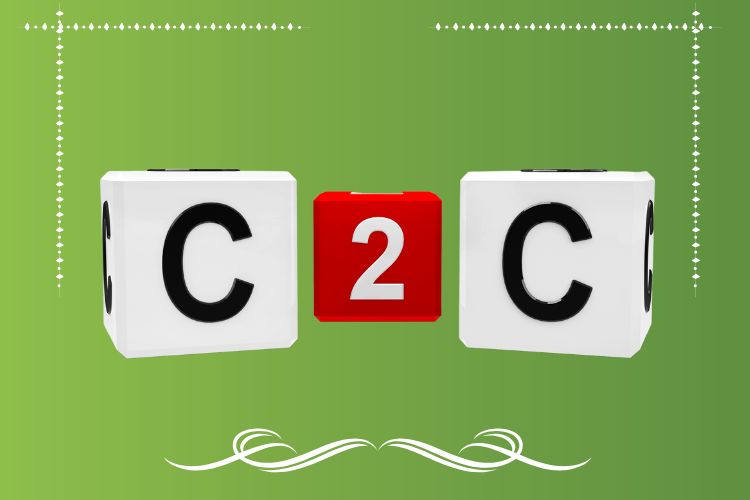 A C2C company, commonly known as an online marketplace. When an individual sells their assets online to another individual, which is usually addressed as a consumer-to-consumer business model. These people generate money by charging for transactions or listing fees.
The vendor can post an ad with all of the detailed product information. Customers who are interested in the goods can learn more about them and then contact the vendor to complete the transaction.
The consumer may sell things to another consumer through a platform such as Amazon, Etsy, or eBay.
C2C firms profit from the autonomous growth of motivated buyers and sellers. However, quality control and technology maintenance are major challenges.
2.4 Consumer-to-business (C2B)
Individuals can offer goods and services to companies through a C2B business model.
In this eCommerce approach, a website might allow clients to post work that they want to do. Businesses are able to compete for it. C2B models would also include affiliate marketing services. By assisting businesses in hiring freelancers, Elance (now Upwork) was a pioneer in this mock-up.
The competitive advantage of the C2B eCommerce business lies in the goods and services fees. This strategy allows customers the opportunity to choose their price or have businesses compete directly for their business. Recently, this approach has been creatively used to connect businesses with social media influencers to sell their products.
2.5 Business to Government (B2G)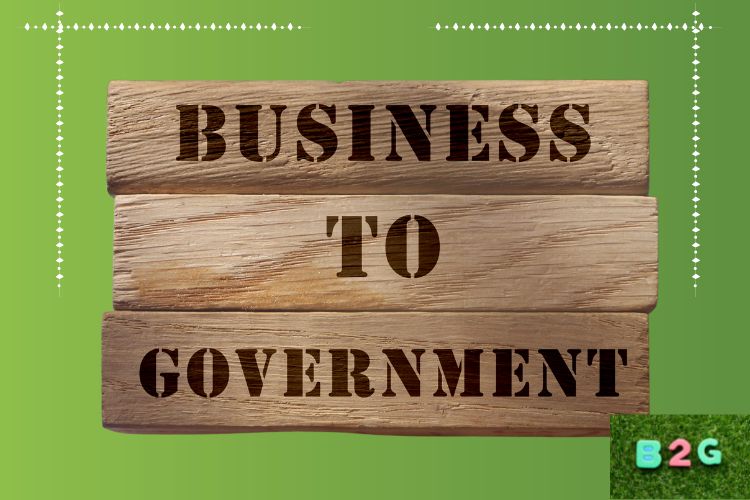 When governments use websites to trade and exchange information with a variety of corporate groups. The government has certified such websites, which allow firms to submit application forms to the government. This helps businesses have a medium provided by the government.
2.6 Consumer to Government (C2G)
Consumers can submit feedback or request information on government authority from the public sector through the government E-commerce business. For example, paying your electricity bill on the government website is a popular E-commerce business framework. As a result, the C2G business model allows customers to access higher authorities without having to travel around.
3. Types of eCommerce with example
3.1 Amazon
Amazon.com Inc. is a great example of an eCommerce company thriving. As the year 2021 approaches, Amazon will have completed 25 years as an online store. In the worldwide e-commerce sector, this platform has grown into a massive retailer. During the period 2016-2021, Amazon's retail market share in the United States is expected to soar by 50 percent. (Statista) Amazon is constantly improving its vendor and seller processes and guidelines.
In addition, Amazon Advertising will take a new jump in 2021 as a result of recent modifications to Amazon Brand Registry and Sponsored Ads. Furthermore, there are numerous paths for merchants to discover Amazon.
3.2 Alibaba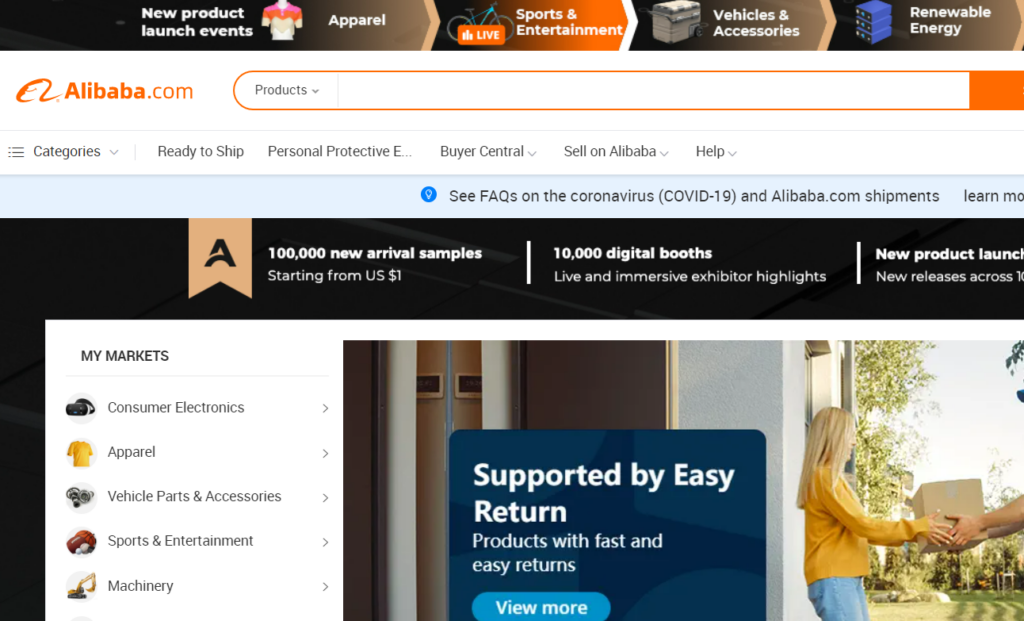 Alibaba (BABA) has developed from a modest Chinese eCommerce website to a diversified worldwide organization with yearly revenue of more than $56 billion and a market valuation of more than $556 billion since its establishment in 1999.
Alibaba's business is divided into four segments, including Tmall, Freshippo, Alibaba.com, and Taobao among the enterprises in the core commerce business. This category rose by 19 percent in the first quarter to more than $13.2 billion. Alibaba Cloud's revenue increased by 58 percent to more than $1.72 billion.
3.3 eBay
eBay, which was founded in 1995, has developed a platform for selling goods and services by a dedicated community of individuals and businesses. It is also one of the types of eCommerce. There are 182 million eBay users globally as of mid-2019. This represents a 1.11 percent increase over the previous quarter and a four percent gain over the previous year (eBay, 2019). This growth is attributed to the company's recent efforts to improve its users' buying and selling experiences. These include making the returns process easier for buyers and purchasing volume-based quantity discounts easier.
3.4 Shopee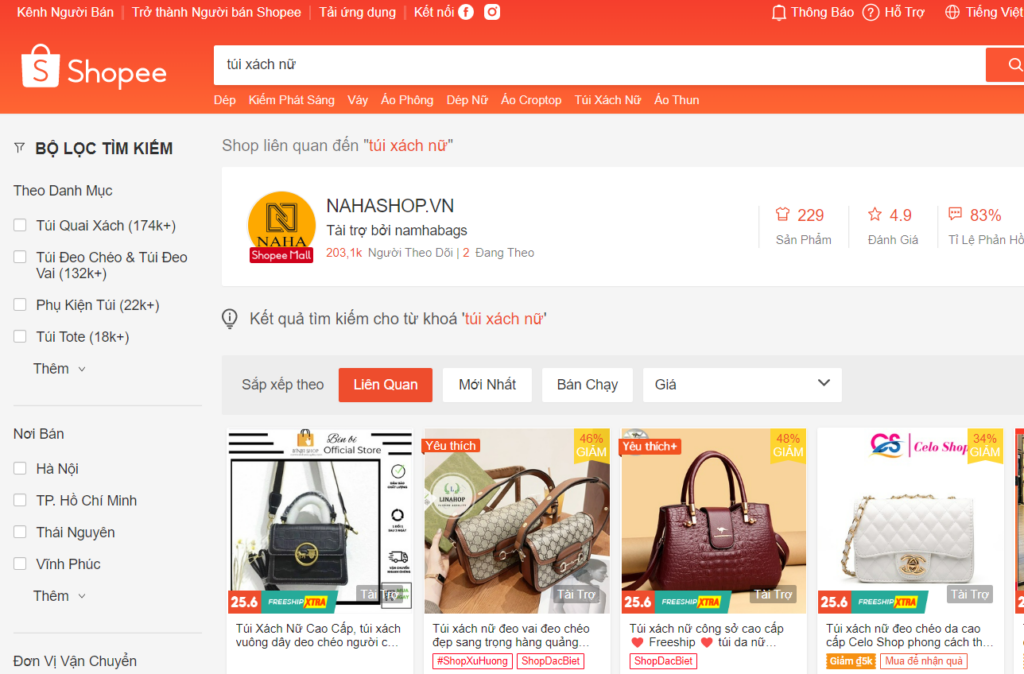 Founded in 2015, Shopee is the most popular eCommerce platform in Southeast Asia and Taiwan. Shopee gives consumers a simple, secure, fast, and wonderful online shopping experience that tens of millions of people use every day. It provides a good range of products, as well as integrated payments and easy fulfillment.
3.5 Lazada
Launched in 2012, Lazada Group is Southeast Asia's leading eCommerce platform. Indonesia, Malaysia, the Philippines, Singapore, Thailand, and Vietnam are among the countries where the company has a presence. Lazada became a company at the forefront of the Alibaba Group's area in 2016. It is backed by Alibaba's best technical infrastructure.
4. What are the different categories of eCommerce websites?
4.1 Single brand website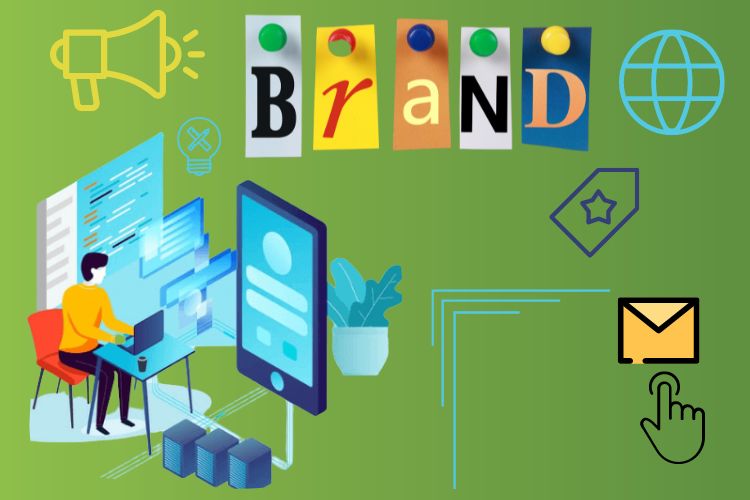 A website that only sells the products or services of one company or person is known as an individual brand website. It's also the most permanent sort of website for those who want to start an eCommerce store, and it's most likely the type of website you'll create.
4.2 Affiliate websites
With an eCommerce website where you sell things from other brands, retail isn't the only method to make money. Setting up an affiliate website is another possibility.
An affiliate website is one that offers things from other companies in exchange for a commission.
Setting up an affiliate website is a fantastic method to generate revenue if you build a website and gain a huge audience.
5. Selecting Your Ecommerce Business Model
5.1 Who is your customer?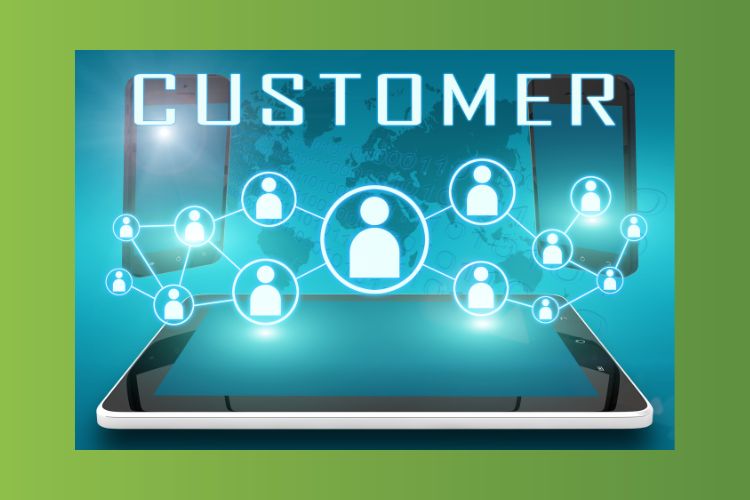 Consider what customers expect from the type of product you plan to sell before making a purchase. If you can understand their routines and patterns. This is a good way to enhance or save money, you're more likely to succeed. You'll need to seek difficult things in the methods that help you achieve success. As an innovator, this is where you can carve out a niche for yourself.
5.2 What are you capable of?
Knowing clear what you have better products than anyone else
Build around your existing strengths and the elements that add more power for you. Be realistic about what you can do on your own, and what you'll need to hire someone to help you. Knowing your limitations can be challenging, but it will help you make better long-term decisions.
5.3 What is best for your product?

Different models will serve you better than others depending on your goods.
If you're making your own items, for instance, you might want to pursue wholesaling or subscriptions to assist cover production costs and break even faster.
If you're a distributor of other people's goods, you'll want to put more money into direct marketing and customer-acquisition efforts.
5.4 What is your positioning?
You can understand things making your product superior, but you know whether the customer knows that.
Examine your competitors and be sure to explain why your product is the best option.
Are you in a price war? Selection? Convenience?
Your distinctive value should be obvious throughout your business, from back-end procedures, warehousing, marketing, and the convenience-shopping experience on your website.