Do you want to start an eCommerce business? There are numerous tasks that must be completed at the outset, including selecting a company name, developing a business plan, locating suppliers, and so on.
One of the most important decisions to make at this point is selecting a suitable platform for your online store. It must be simple to use, quick, secure, and extensible.
I can only congratulate you on your decision to use Shopify. This powerful eCommerce system is a must-have for any online retailer. Even those with no prior experience administering Internet stores will find it simple to set up and run.
The cost of building a Shopify website is entirely different, depending on the size and budget of each business. Let's discover right now!
1. What is Shopify essentially and how does it function?

Shopify is an all-in-one commerce platform designed to help independent business owners launch, manage, and grow their businesses online, in-store, and everywhere in between. All of the products, inventory, payments, and shipping are managed. A well-designed eCommerce website structure that can accommodate up to 25 products.
Here are some examples of what Shopify can really do:
Make and personalize an online store.
Sell in a variety of channels, including web, mobile, social media, and physical stores.
All of the products, inventory, payments, and shipping are managed.
Create, implement, and evaluate online marketing campaigns.
2. Cost of building a Shopify website
You're probably aware that Shopify is a fully hosted eCommerce platform, with each brand that uses it hosting its website on one of the vendor's servers. As a result, you'll have to pay a monthly subscription fee to keep your store running.
The three Shopify prices options are as follows:

Basic Shopify costs $29 per month and is the most affordable option. It includes everything you need to get started with an online business, including two staff accounts, 24/7 support, unlimited products, an online store with a blog, and sales channels. A free SSL certificate, discount codes, manual order creation, and abandoned cart recovery are also included.
Shopify is the most common and slightly more expensive option. Shopify prices $79 per month for its standard pricing plan. It includes everything from the Basic Shopify plan, plus gift cards and professional reports, as well as 5 staff accounts.
Advanced Shopify is the most expensive option on the market, costing $299 per month. The Advanced Shopify plan includes 15 staff accounts as well as everything included in the Shopify package. You will also have access to a sophisticated report builder and third-party shipping rates.
3. Additional Shopify fees
Another important consideration in Shopify's development is complexity. A large Shopify store with hundreds of pages and a slew of cutting-edge features is, by definition, much more expensive than a small website.
Here is what you may have to charge based on project range and complexity.
A Simple Online Store with a Personalized Theme
This is a shop like this one. It has just a few web pages and some basic functionality. A Shopify programmer will tweak the code of the theme you have chosen in accordance with specifications and add some key features for a better customer experience. On average, plan to spend $1,500-$2,000 in developer fees.
A Medium-Sized Online Store
The price of a medium-sized Internet store rises. The price is based on the number of pages and functions you need your website to have, interactivity options, and special graphic elements. On average, plan to spend from $2,500 to $5,000
A Tailored Shopify Online Store Tailored to a Special Brand
This is by far the most costly method, but one that many Shopify shop owners prefer as it brings them the highest return on investment.
A large custom Shopify store is a multi-page website with a distinct brand style, strong visual resources, and a well-thought-out framework and navigation. It takes quite a lot of resources and time to build and test it correctly. Correspondingly, its fee is much heftier than that of the previous two kinds of websites. Expect to pay between $7,000 and $35,000 for such a store.
Users frequently pay for premium themes and add-ons in addition to the cost of Shopify plans. While there are free Shopify themes available, many businesses prefer to invest in a premium theme that includes the features, functionalities, and design they require right away. Premium themes range in price from $75 to $300, but they can be cost-effective because they save you time and make building a site easier and faster.
The following are some of the most common expenses associated with using Shopify:
Domain Name: A domain name registrar, such as Google Domains or DreamHost, must be purchased separately for around $15 per year. While it is possible to use a free Shopify theme, many businesses prefer to use a premium theme to get their website looking exactly how they want right away. Premium themes range in price from $75 to over $300.
Premium Apps and Plugins: Businesses frequently pay to use premium plugins to expand the functionality of their Shopify store. Pricing varies depending on the plugin but can range from $5 per month to hundreds of dollars.
Time: Building your own online store will, of course, take time.
Development: Some businesses may choose to hire a web developer or designer to help with the creation of a Shopify site or to troubleshoot any issues that may arise.
4. Shopify website examples
In order to have an overview of Shopify websites's reality, let's dive into some highlight Shopify website examples and use cases.
4.1. Lesportsac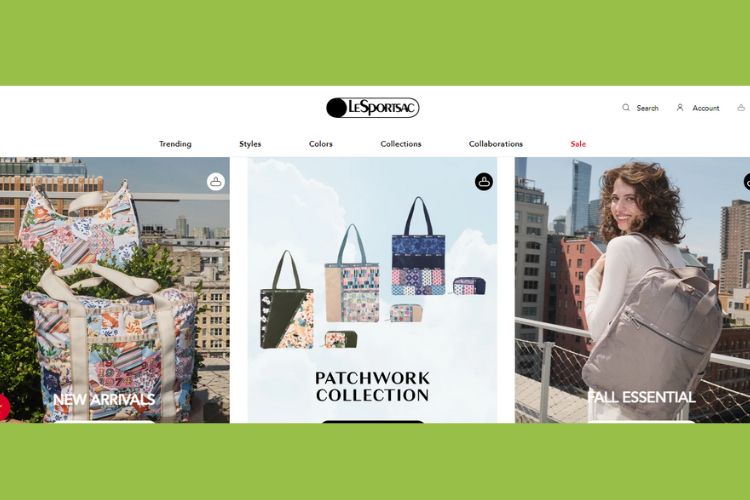 LeSportsac, already a well-known offline brand, was about to make a big decision about its eCommerce operations when it realized Shopify had the techniques and features it needed. When the directors of LeSportsac discovered what Shopify could offer, they quickly signed up and built a website that gave their customers a much better user experience.
4.2. Rebecca Minkoff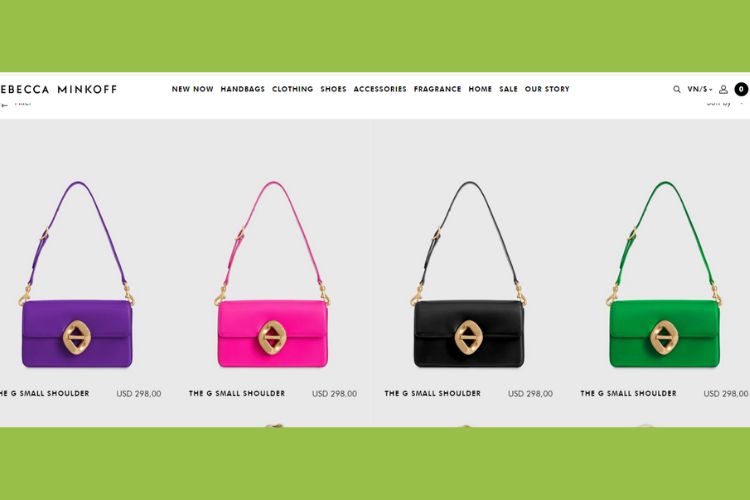 https://www.rebeccaminkoff.com/
Rebecca Minkoff, another well-known fashion brand, is no stranger to incorporating new technologies into its operations. The Rebecca Minkoff website powered by Shopify Plus, allows users to interact with the goods in 3D and augmented reality. Moreover, the company adds the 3D and AR component to the Rebecca Minkoff online store to start giving customers a chance to interact more with the products.
4.3. Red Bull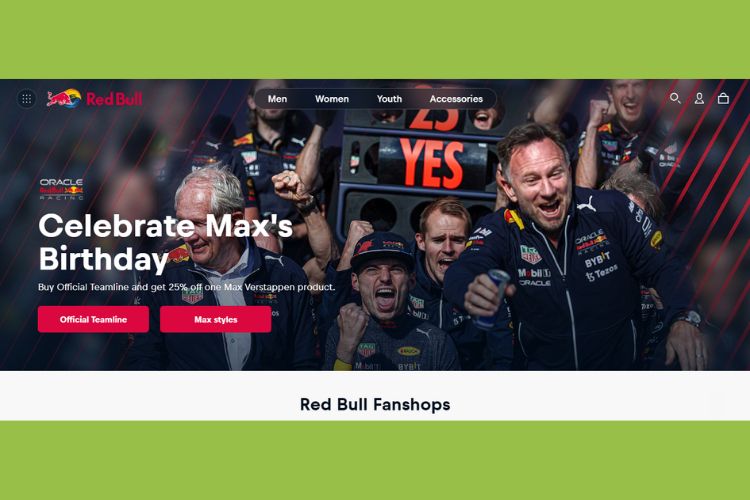 https://www.redbullshop.com/en-fr/
Red Bull, the Austrian energy drink company, is also on Shopify. Its online shop sells Red Bull goods branded with its renowned sports teams. Red Bull has something for every fan, from apparel to accessories, version cars to new media.
5. Shopify companies
Last but not lease, let's explore several top-notch comapies that provide Shopify website development to find out the most suitable choice for your business.

#1. Bavaan
Bavaan specializes in plenty of eCommerce solutions including Shopify, Magento, and Saleor,… With outstanding products and services, Bavaan served various businesses and get positive feedback. Coming with dedicated developers, Bavaan always brings the best value for customers.
#2. Shopifyhydrogen.io
They provide you with access to a pool of top-rated Shopify experts who can help you with everything from designing and developing your online store to customizing your theme, installing apps, and optimizing your site for search engines. Their team of Shopify experts is highly skilled and has years of experience working with the platform, so you can have peace of mind to get an end-to-end store set up and configuration in just 5 steps.
#3. Digitalsuits
They supply comprehensive Shopify solutions from support in product development to overall digitalization, checking, and maintenance. All services are tailored to our partner's specific needs and tasks, ensuring that the end result is completed on time and within budget.
#4. PSD2HTML
Their company, founded in 2005, is a pioneer in the web and eCommerce development industry. We recognized Shopify's tremendous power and business value as soon as it was released. Since then, we have created thousands of top-notch Shopify themes and customized thousands of others.